Many cycling enthusiasts are also nature lovers.
What does this mean?
During the months of good weather, many cyclists will pass through your farm.
It is a passing zone in the middle of the routes, roads and circuits of your region.
Although it may seem like you have nothing to worry about, some may litter the grounds or leave open gates through which animals can escape.
The ideal would be to confirm whether it is the work of the cyclists or an employee to solve it (if they are cyclists you can put up signs and if they are employees you can remind them what they should not do).
Here is an easy, economical and effective solution to have total control over your property: alarms for farms.
In this post I tell you what they are used for (besides controlling the entry of cyclists), what types of farms get the most out of them and what is the best alarm system for farms.
Let's start…
Why install farm alarms to control the entry of cyclists?
Installing alarms in your property is useful to know what is happening at all times.
In the case of cyclists, it is very interesting to control whether they access your property because they can:
Frighten animals (in the presence of people, some animals may take refuge or nest in more remote areas).
Throwing plastics, food and beverage waste (littering the natural environment).
To go on private roads that are not meant for everyone's use (and that you have to take care of and maintain).
Cyclists can pass through your farm without a problem because they are only looking to make their way, but sometimes they can interfere with livestock management and cause you some inconvenience.
You may have found gates open when you had closed them.
The problem?
When they see them unlocked, they think it makes no difference whether they are left open or closed.
What is really useful is to make sure that everything is correct whether cyclists are passing or not.
It never hurts to have total control of the people who access.
In fact, thefts in the countryside increased after the pandemic (the regions where most thefts were committed were Andalusia, Valencia and Castilla-La Mancha).
Therefore, you need an alarm system for farms that detects intrusions, captures the image and alerts you to be calm from your home. In addition, it saves you the cost of hiring security and operates 24 hours a day without interruption.
Here we tell you which is our favorite security system for farms.
What farm alarms should be installed to control the entry of cyclists?
The best alarms for farms are those that have a camera and work with artificial intelligence.
In this way, you can distinguish whether it is a passing cyclist or not.
At Renyn Systems we use the most innovative artificial intelligence system for security in the agroforestry sector.
These are the types of farms that get the most out of our alarms:
#1 Alarms for unlit farms
Some rustic farms are in the middle of the countryside and do not have electricity or electricity.
Precisely these are the ones that most need an alarm system that works 24 hours a day autonomously (without being connected to the power supply).
Renyn Systems farm alarms operate with a SIM video surveillance camera that captures the image in low light or even at night. Thanks to their infrared and LED system, they capture the image without emitting light so as not to attract the attention of people or animals (see below for more information).
These are the images it captures: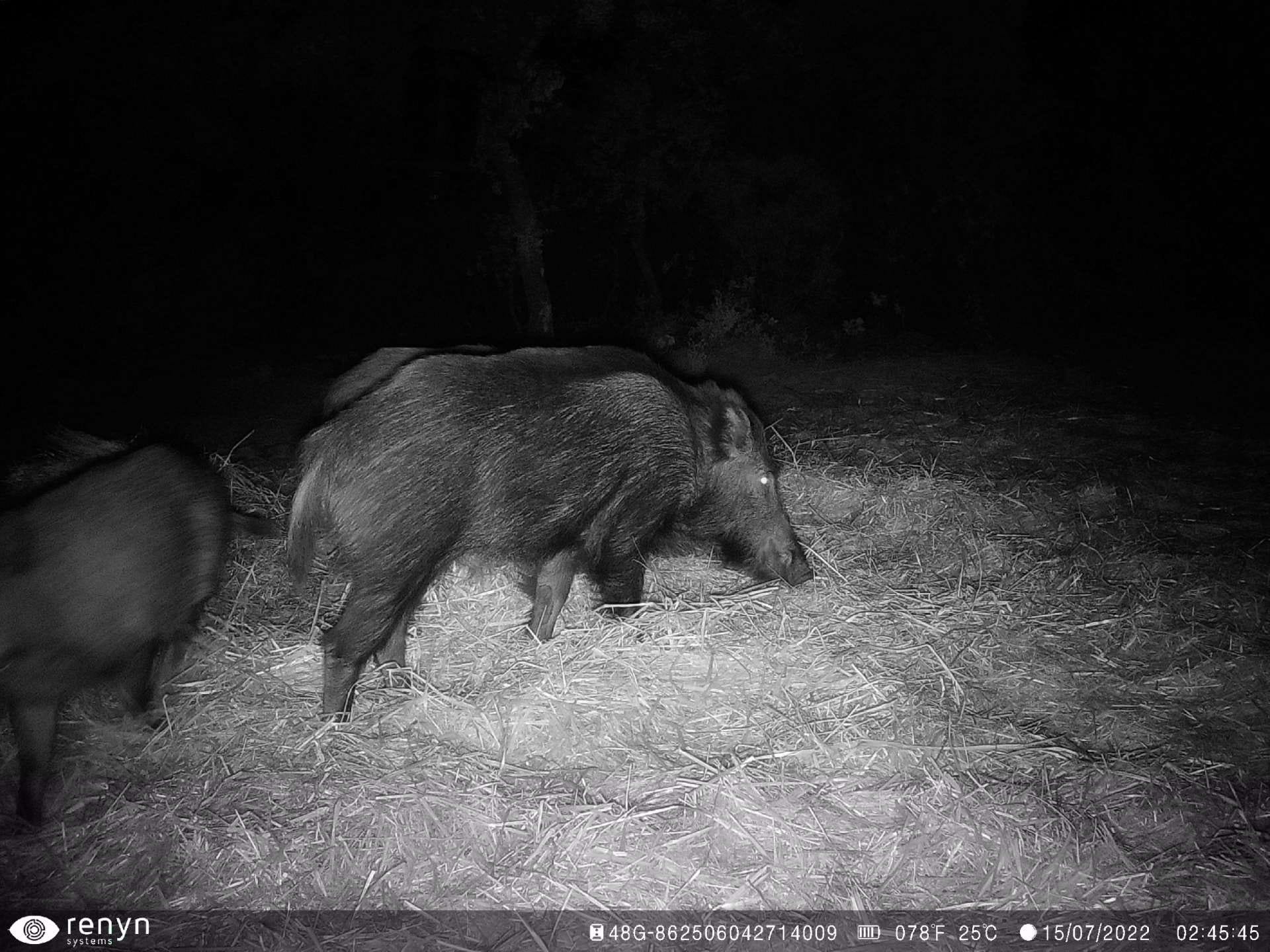 #2 Alarms for hunting, farming or livestock farms
These estates are usually very large and have several access points.
Therefore, it is very important to have alarm systems with several cameras to monitor the passage of cyclists.
#3 For construction sites, villas and country houses
Especially on construction sites, you need an anti-theft system for machinery.
An open gate can attract poachers who take your materials and paralyze your activity.
Cyclists are not usually an inconvenience, but it is always good to reduce the number of entries and monitor everything that happens on your property.
But… how does this farm alarm system work?
I'll tell you about it below.
How do Renyn Systems farm alarms work? Are they able to distinguish cyclists?
Our alarm system for farms (farms without electricity, preserves, farms, etc.) consists of:
A surveillance camera with multi-operator SIM.
An artificial intelligence system.
An application that you can control from your cell phone.
I will tell you in detail how to take advantage of these features.
Multi-operator SIM surveillance camera (ideal for unlit farms)
Multi-operator SIM camera:
Capture sharp images with the highest quality on the market (up to 24 Mpx. for photos and 1080 Mpx. for videos).
Capture images in bright light, at night and in adverse weather conditions (rain, storm, cold, frost…).
It is an ideal alarm system for farms without light because it does not emit flashes when capturing the image (it goes unnoticed by people and animals).
In addition, you always have Movistar, Orange and Vodafone coverage.
What does this mean?
You receive the images on your cell phone in real time to know live if cyclists or poachers access your property.
Artificial intelligence to distinguish cyclists, animals, people or vehicles
Artificial intelligence is an ideal anti-theft and anti-machinery theft system.
Why?
Because it automatically recognizes people, animals and vehicles(including license plate numbers).
In this way, you can create filters to save time viewing the images (no need to view them one by one, but only the ones you are interested in).
Easy and accessible from your mobile
The Renyn Systems farm alarm system comes with an app that you can use from your cell phone.
It is easy to use even if the technology is difficult for you. In addition, we have manuals on our website that explain in a simple and brief way how to use this alarm system.
Through this application you can:
Configure alerts to receive warnings when a person, cyclist, vehicle, etc. enters your property (you configure in which case you want to be alerted).
Change the settings of your camera or cameras without moving to where it is.
Download the images and share them with others through the application.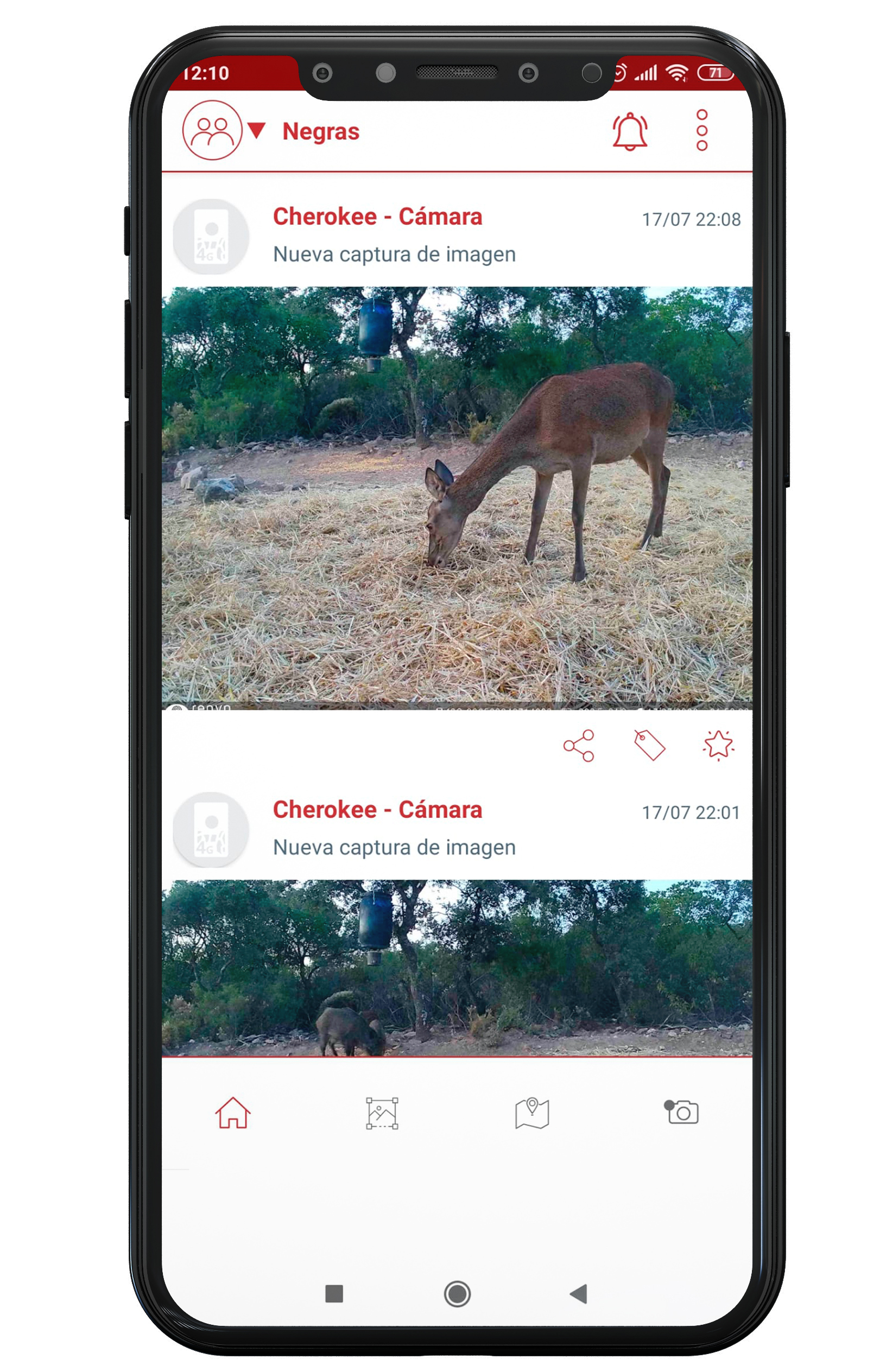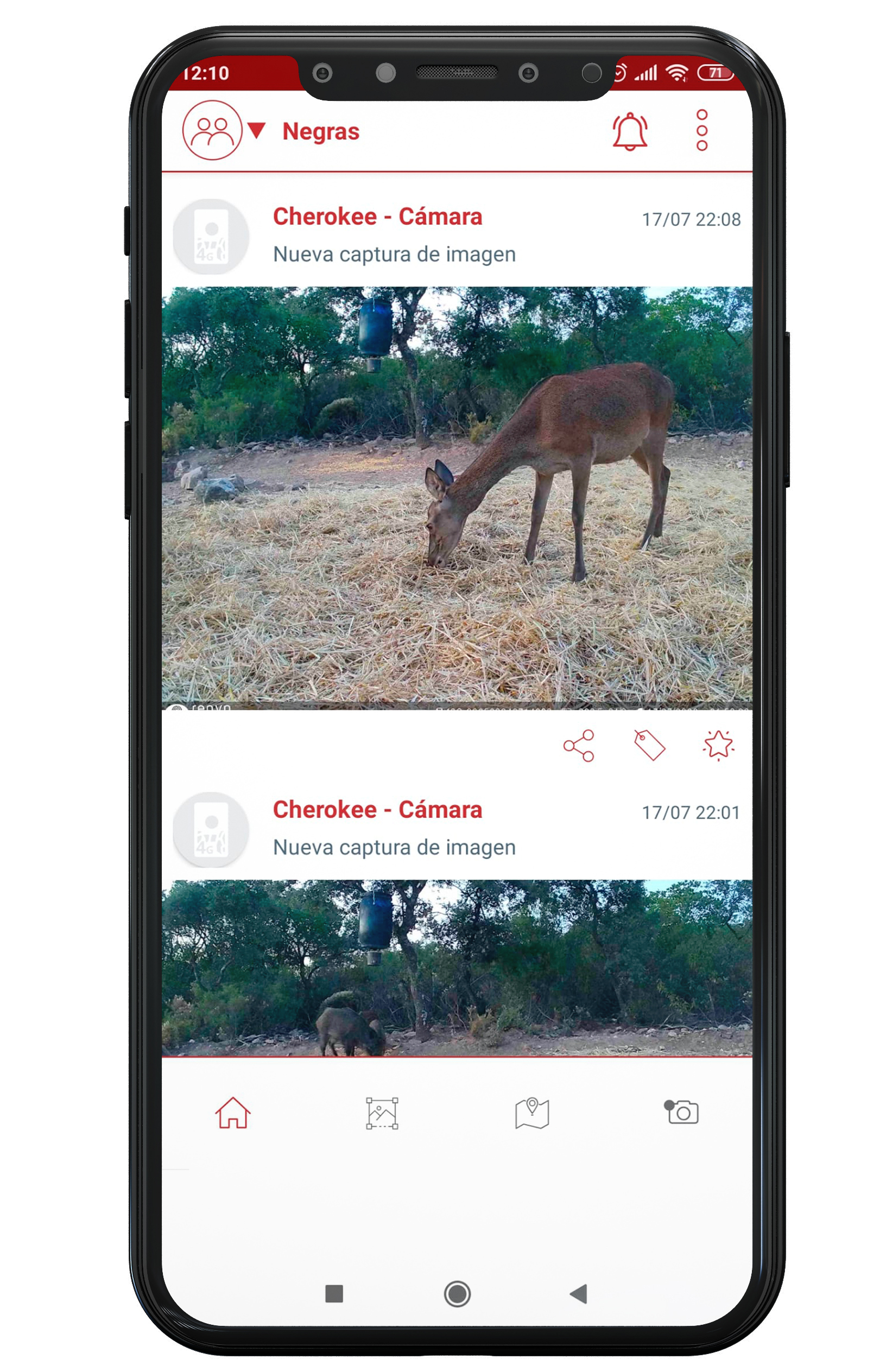 Get started today. Having a farm means having eyes when you are not there.
That's why a good alarm system helps you automatically identify if cyclists pass by, animals escape or an unknown vehicle sneaks in.
Contact us and we will tell you where to start without obligation to safeguard your security.